Tickets will be available at the box office in the American Mountaineering Center during the event.
710 10th Street, Golden, CO 80401 (see map below)
Tickets are now on sale for the 2015 festival. You may purchase tickets online by clicking on this ticket icon: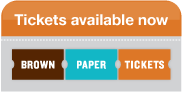 SINGLE SESSION Ticket only $7 per session
Attend any one of the 2 hour film sessions
FULL ACCESS – ENTIRE FESTIVAL = $40
See all films, Thursday, Friday and Saturday, plus the Saturday afterparty and receive a special bonus mug.
THURSDAY EVENING FILM = $10
Come enjoy our Thursday opening night featured segment
SATURDAY NIGHT SEGMENT + AFTERPARTY = $10
Enjoy the closing film segment and then attend the afterparty.
SATURDAY FULL DAY PASS + AFTERPARTY = $20
Get access to all the Saturday films plus our fantastic afterparty.
GROUP RATE!!! – 50% OFF for at least 10 tickets good for 1 film segment ($3.50 / $5.00)
All screenings on Friday are FREE. (Donation suggested)
Tickets will go on sale 6 weeks before the festival.
For Information about Golden, Colorado, including maps and popular attractions, go to Golden Cultural Alliance as well as www.visitgolden.com.